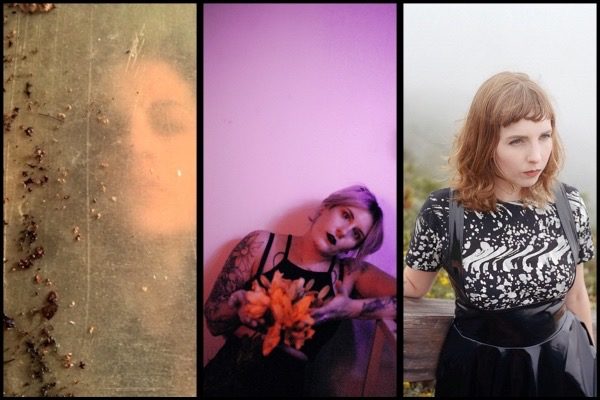 WE ARE SORRY TO REPORT THAT DUE TO PUBLIC HEALTH CONCERNS REGARDING THE COVID-19 CORONAVIRUS, THIS EVENT HAS BEEN CANCELLED.
A collection of sounds and expressions across the experimental electronic spectrum.
Dialing In is comprised of one Reita Piecuch, one turntable, some tape loops, and a whole lot of etcetera. She is going to attempt to play this show without excessive volume.
Bloom Offering is the synth-wave / blighted electronic project of Seattle's Nicole Carr. Carr has steadily honed her abilities in sculpting sharply cold electronics and declarative vocals set upon propulsive spines of whipcrack snares and throttled kick drums. – Jim Haynes
Megan Mitchell composes unsettling, ethereal music under the alias, Cruel Diagonals. A jazz and classically trained vocalist, Mitchell performs and creates in numerous capacities, with a particular focus on multimedia expressions of texture and juxtaposed environmental tensions.