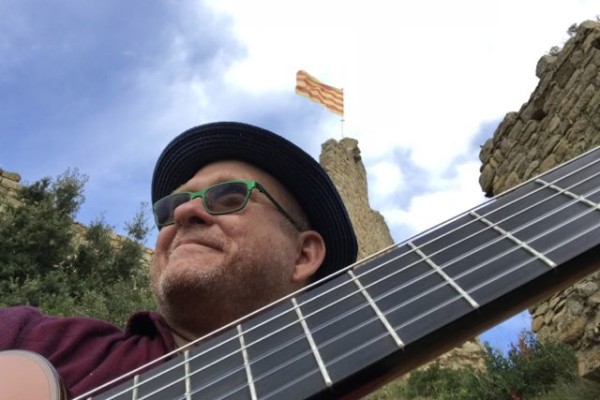 DUE TO A FAMILY EMERGENCY, THIS CONCERT HAS BEEN POSTPONED UNTIL FURTHER NOTICE.
Seattle guitarist Mark Hilliard Wilson performs contemporary pieces from a collection of music from 1995-1997 by 24 composers across Spain and Portugal who have written musical reflections on poetry by women from around the world dating from Late Antiquity to the Middle Ages.
Each piece will be preceded by the projection of the poem in Greek, Arabic or Japanese with English translations. Notable composers are Augustín Charles, David Del Puerto, Flores Chaviano, Tomás Marco, and Xavier Montsalvatge among many more.
The evening will unfold as one piece as special guest Mirta Wymerszberg will read the Spanish translation of the poem before Mark Hilliard Wilson performs the musical reflection of the poem.