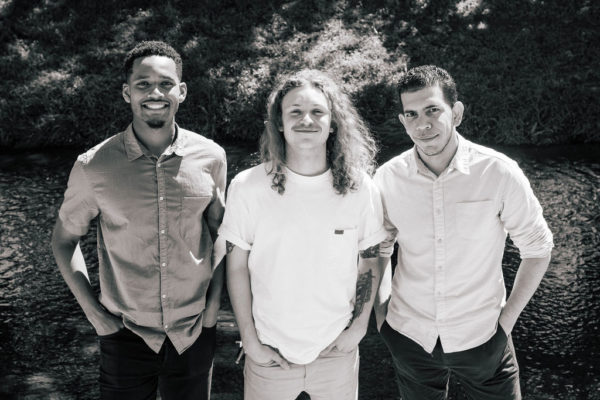 WE ARE SORRY TO REPORT THAT DUE TO PUBLIC HEALTH CONCERNS REGARDING THE COVID-19 CORONAVIRUS, THIS EVENT HAS BEEN CANCELLED.
Sound Sky Trio is a forward-thinking jazz ensemble led by Seattle-based drummer Micah Ritchie and Chicago-based horn man Addison Jordan, playing music that resonates with people for today but in a traditional jazz tenor saxophone trio format. Inspired by a shared passion for similar artists in many different genres and honest friendship, Ritchie and Jordan conceptualized the group in 2018 while in college at the University of North Texas. Since then, they have performed around the Dallas area at venues and events such as the Denton Arts & Jazz Festival, the Greenhouse, and Backyard on Bell. The focus of the group is to portray each member's unique perspective and individuality through original compositions, unique arrangements of standards, and improvisation. In May 2019, they recorded their debut EP Sound Sky Trio at Panhandle Studios in Denton, TX.
Guitarist Ronan Delisle's acoustic trio, Thorn, draws on the energy of Seattle's thriving improvised music scene to blend various threads of American roots music with their singular take on free improvised music. Joining Delisle are Ray Larsen on trumpet and Tony Lefaive on double bass.