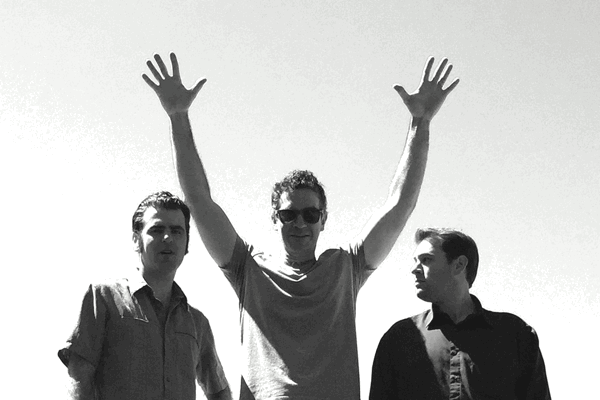 ACTION FIGURE emerged from a trio originally formed for a single performance during bassist Birch Pereira's Charlie Haden tribute concert in October 2014, and the three have continued gigging under this name. The trio – Seth Alexander (alto), Dave Abramson (drums), and Birch Pereira (bass) – plays original music inspired by Ornette Coleman, Henry Threadgill, and Eric Dolphy. They perform unique compositions and arrangements with unexpected angles and jagged edges. Freedom to escape the cages of established norms is built in. "This is emotional music, unafraid of failure…sometimes raunchy, sometimes beautiful."
MATT CRANE/TIMM MASON/CHLOE HARRIS
Seattle welcomes back drummer/percussionist Matt Crane for this concert. Matt is known for his work with Adam Diller in the group $.99 Dreams as well as collaborations with Paul Hoskin, Tom Swafford, Eric Barber, etc. Here he'll be joined by the expansive analog synthesizer craftsmanship of Timm Mason (Master Musicians of Bukkake, Midday Veil, Mood Organ) and Chloe Harris (Raica, Further Records). These three commanding voices come together to create an original and fertile landscape.
WA is multi-instrumentalist Simon Henneman and drummer Gregg Keplinger. Called "cinematic, dark, beautiful and liberating" (CD Times, UK). Guitarist Simon Henneman (Diminished Men, Meridian Big Band) entered the public sphere with his work in the Seattle avant-garde and alternative music scene in the 80s. A tireless advocate for experimental music, Henneman's artistic output is impressive. Gregg Keplinger is a legend of the Seattle jazz scene. A master drum maker and technician, he is known the world over for his control and impressive textural range on the drums. His six albums, Absurd World Country, Not Out For Anywhere, Lost Valentine, Language, Tribute, and Crush Velour–Eyes Opened, show a range of music without boundaries. His music is sourced from jazz, opera, rock, and an authoritative handle on the 60s avant-grade tradition.