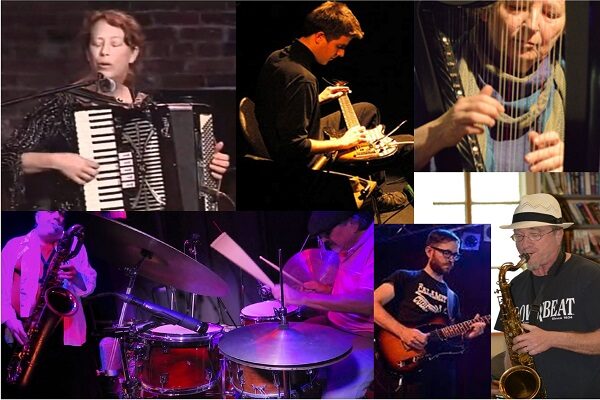 Please note that our building's elevator is now back in service!
Right Brain Records hosts a concert of improvised music showcasing some of Seattle's finest. Headlining are two internationally recognized performers, vocalist/saxophonist extraordinaire Amy Denio and experimental guitar virtuoso Bill Horist. You'll also hear free improv quartet Levitation (Don Berman on drums, Carol J Levin on electric harp, Matt Benham on guitar/electronics, and Dick Valentine on sax), and the world music-tinged New World Trio (Kenny Mandell on woodwinds/percussion, Gabe Skoog on percussion and Mike Connor on sax).
Witness these inventive artists creating new music in the moment, amid the Chapel's awe-inspiring acoustics.