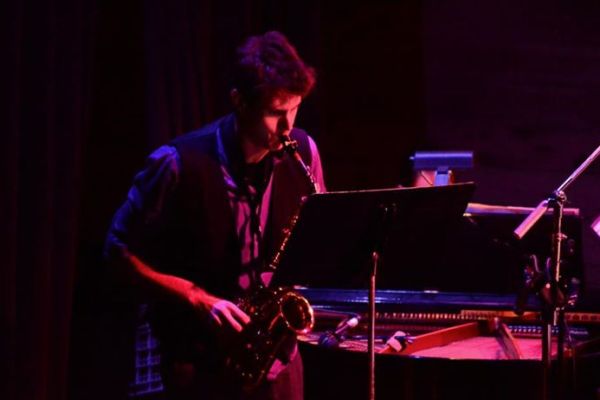 IMPORTANT NOTICE: Good Shepherd Center is technically closed this weekend for the Memorial Day holiday. For this reason, audience members will only be able to enter the building between 7 and 8:30 PM. If you arrive after 8:30 you will be locked out, so don't be late!
Expanding the contemporary classical saxophone repertoire, Kevin Baldwin will premiere new works by local Seattle composers, as well as lesser-performed pieces from famed composers Luciano Berio, Gerard Grisey, and Giacinto Scelsi. All of the works will focus on exploring extended techniques and various compositional methods of dealing with the resultant sounds. These pieces include Berio's Sequenza VIIb and Scelsi's Tre Pezzi for soprano saxophone, and Grisey's Anubis et Nout for baritone saxophone. These works, and the ones created by local Seattle composers, will use a variety of techniques unique to the saxophone to create a unique concert experience.
As a saxophonist and composer, Kevin Baldwin has traveled and performed as a soloist and in ensembles all over the world, including Beijing and Shanghai, China; Paris, France; and Maccagno, Italy. The New York Times called Kevin's playing "…precise and energetic…" Since then, Kevin has performed with numerous ensembles such as Iktus+, Ensemble Mise-en, Tactus, Qubit, and Tempus Continuum Ensemble. Recently, Kevin has been asked to perform as a soloist and with ensembles at many venues, such as Symphony Space, Roulette, Issue Project Room, and Galapagos in New York City.