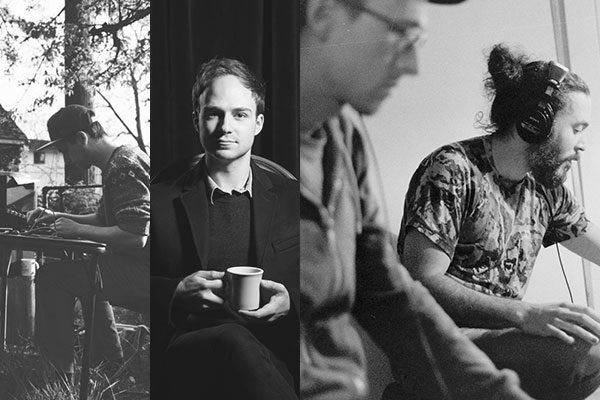 Bit Graves, Benjamin Marx, and Mason Lynass perform contrasting sets of dystopian drone music, generative electronic music, and songs for guitar, cello, and viola.
Bit Graves is an experimental electronic duo. Dave Segal of The Stranger describes them as "utter masters of their dystopian domain [who] excel at suspense-building dynamics and creating a sense of perpetual ascension". They'll play a series of drone duets from their recent album Murmur, which makes use of the Chapel's natural reverb.
Benjamin Marx is an American composer, producer, and songwriter. His latest work, feynman diagrams for percussion, synthesizer and samples, premiered in May 2023 at Octave 9 under the auspices of the Seattle Symphony. He'll be performing selections from his upcoming record On the Benefits of Staying in One Place (While Your Lover Moves Away), featuring Rose Bellini, cello, and Erin Wight, viola.
Mason Lynass is a performing musician and computer programmer living in Seattle, WA. Mason has engaged in musical work as a drummer & percussionist, composer, producer, engineer, and sound designer, and currently enjoys making generative electronic music, controlling digital instruments through MIDI in Ableton Live. His recent musical output explores themes of quantum listening, personal introspection, and human connection to nature and technology.