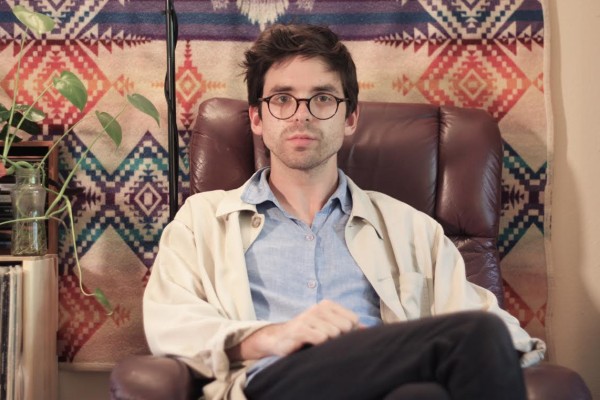 An evening of forward-looking experimental electronic composition featuring solo performances from Portland's Matt Carlson (of Golden Retriever), Warsaw, Poland based Piotr Kurek, and Seattle's own Kaori Suzuki. All three artists mine varied and virtuosic takes on electronic music; timeless and yet very contemporary, often turning the idea of "electronic music" inside out, going against expected tropes.Three perspectives unified by uncompromising, singular approaches.
Matt Carlson is a staple of Pacific Northwest experimental music. He is one half of the synth/bass clarinet duo Golden Retriever, and aside from that band's success he has carved out an equally impressive solo path. Carlson's music calls to mind in part a combination of the classic minimalist systems music of David Borden, or the freewheeling bliss of Alvin Curran's early forays into synthesis, but wrapping everything in his uniquely tweaked approach. Seemingly repetitive patterns give way to confounding and impossible rhythms as his nimble hands dart across the keyboard with pin-point precision. The utilization of obscure scales and tunings further bring the sound into more complex and strange realms.
Piotr Kurek is a world-traveling modern composer. He utilizes modular synthesizer and organ, often punctuated by vocal flourishes and concrete tape manipulation. His recent albums have firmly established him as one of the more interesting international wizards of electronic sound. Kurek's music offers a rare elegance and sophistication that is reminiscent of early the electronic pioneers and classic minimalism, bringing with it an entirely new and unique approach for the sampler age. For this tour, he comes to North America with generous assistance from The Polish Cultural Institute New York.
Kaori Suzuki is an instrument designer and composer of electronic music who lives and works in Seattle. Her music is generated from analog synthesis, hand-built electronics and field recordings.  She has collaborated for film and live performance at the Berkeley Art Museum. With her company Magic Echo Music she produces custom synthesizer interfaces, including digital hybrid controllers and semi-modular units.