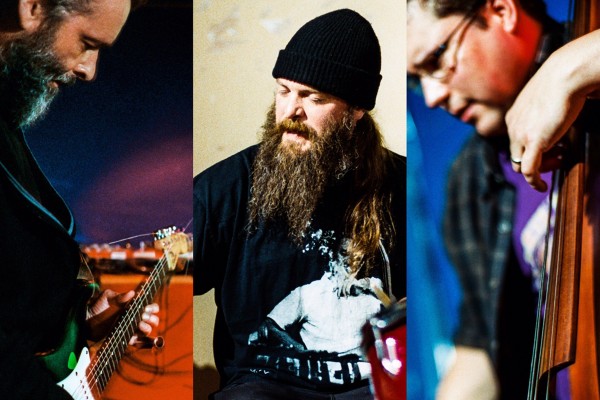 Earshot's Jazz: The 2nd Century program invites Seattle musicians to creatively consider the future of jazz, in any and all of its possibilities. Curated each year by a different "blind jury" from responses to a general call for submissions, the resulting concert series showcases original compositions by Seattle artists on four consecutive Thursday evenings in July.
A Consecutive Sequence
A Consecutive Sequence is a duo on a quest for authenticity, innovation, and connection – a connection with jazz's history and culture, with audiences, and with the music itself. Comprised of Bryan Lineberry (saxophone) and Dio Jean-Baptiste (drums), the group draws on influences of EDM, hardcore punk, hip-hop, and even heavy metal to craft a visceral, powerful sound.
"With the greatest access ever in history to the vast catalogue of music," says Lineberry, "it becomes easier for musicians to gravitate towards new territories to be influenced by." And it's their ever-expanding draw of influences, reverence of the art form, and dedication that positions A Consecutive Sequence to be a reflection of what is happening in the second century of jazz.
Hound Dog Taylor's Hand
Hound Dog Taylor's Hand is Jeffrey Taylor (guitar), John Seman (contrabass), and Mark Ostrowski (drums), a trio that has been performing together for more than five years. Taking its name from the six-fingered blues slide guitarist, the group creates spontaneous compositions rooted in the language of the blues and free jazz. Taylor weaves guitar improvisations like themes through a sermon, fanning the flames of long-time Monktail rhythm section of Seman and Ostrowski. Reverence for the roots of improvised music meets an unbridled passion to push boundaries, making for a propulsive and unpredictable sound.