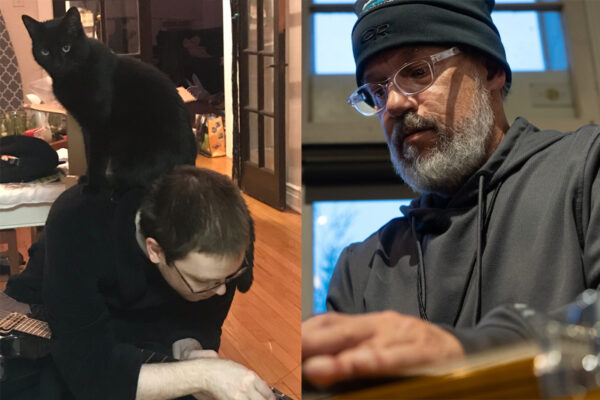 Kieran Daly will play monophonic guitar solos focused on idiomatic forms of bending, buzzing, honking, stepping, tuning, and their improvised ordering in time. Opening set by A.F. Jones.
Kieran Daly is a musician currently residing in Chicago. Using improvisation and iterative nonlinear processes as primary means for constructing a mostly monophonic music from first principles, his prolific work has been featured by publications such as Chicago Reader, Lateral Addition, Lana Turner Journal, Pitchfork, Trilobite, Triple Canopy, and Wire Magazine. Recordings of his work have been released by Flea, Hibari, Marginal Frequency, and most significantly, Madacy Jazz, an imprint co-operated with Sam Sfirri since 2014.
A.F. Jones is a Dallas-born, Washington-based musician, composer, and sound designer. His live sets are fully improvised, emphasizing the use of guitar, lap steel, or pedal steel. Al is currently involved in several projects, including 'what' and Telescoping. Past projects include MANKINDA and Buck Young. As a sound designer and filmmaker, his most recent film is the acclaimed What Is Man and What Is Guitar?: Keith Rowe. He runs the Laminal mastering studio and curates the Marginal Frequency performance series and record label of the same name.