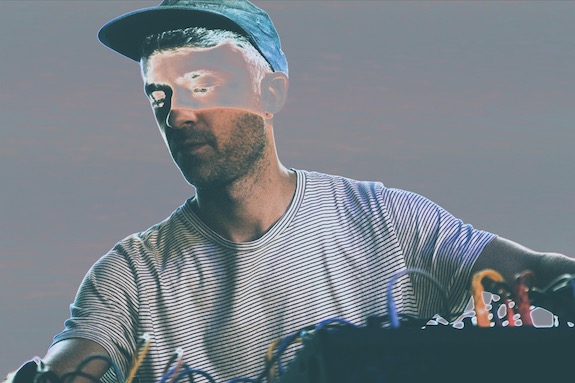 Basement State presents an immersive evening of light and sound featuring Lightbath, Gisselle Gabrielle Garcia, and Planar Drift. Visuals will be provided by Former and set break music by Herr Shield.
Composer and improviser Bryan Noll explores time and space with his musical project, Lightbath. Taking inspiration from Brian Eno's view of composers as gardeners, Noll plants musical seeds with his synthesizers and, through improvisation, guides their development and growth into pieces that unfold in the present moment.
Giselle Gabrielle Garcia is a performing artist living in the PNW. She is known for mixing classical composition structures and harmonies with electronic music and pop, using synthesizers including the Juno-60, piano, and Buchla music easel. Her background as a pianist, dancer, and scientist lend themselves to the strong technicality as well as musicality and emotional presence of her work. She lives in Olympia, WA, where she works as an electronic musician, circus artist, and coach.
Planar Drift is the musical project of Seattle's Duffy Kingsolver. He forms sonic textures in multiple genres using analog and digital synthesis. He is a founding member of Basement State.
Basement State is a Seattle-based live electronic music collective that curates in-person and online events where resident artists and guests perform LIVE original music across an array of electronic genres. Their first compilation release, Vol. I, was released on cassette and in digital form in August 2021.
VACCINATIONS/ MASK
To help ensure the health and safety of those in attendance and vulnerable populations in our community, we will be requiring proof of vaccination and a mask for entry. Additionally, we will be limiting attendance to help provide space for social distancing. Because of this, we HIGHLY recommend purchasing a presale ticket to guarantee admission.
Proof of vaccination can be a vaccination card or photo of vaccination card. A face mask covering your nose and mouth must be worn at all times in the Good Shepherd Center. You will be asked to leave without refund if these rules are not followed.
SAFER SPACE
We do not tolerate actions or displays of sexism, bigotry, racism, transphobia, homophobia, misogyny, and ableism. Any form of harassment will involve immediate removal from the show and a lifetime ban from future Basement State events.
PHONES /TALKING
Out of respect for performers and other attendees, please silence and avoid using phones during the performance. Please minimize all conversations with other guests during performances.