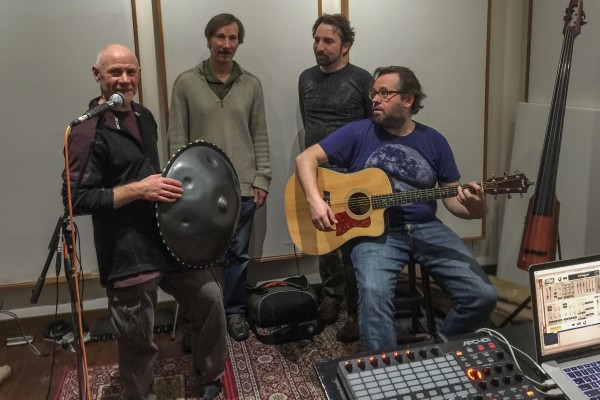 Multidisciplinary artist Serge Gubelman and his group Manna Presence offer prepared improvisations and wide spectrum soundscapes on acoustic and electronic instruments and spoken word.
Drew Cady is a sound designer and foley artist for ArenaNet. He also does recording, mixing and mastering engineering for music, film and virtual reality. At ArenaNet he works mainly on the foley library, voice processing, creatures and ambient sounds for Guild Wars 2. Drew has a driving need to push sound design and technology forward. He enjoys finding new ways of manipulating sounds and creating tools for a better product. Drew has lectured at the Berkeley College of Music, DigiPen, Experience America and Seattle Game Audio Group.
Focused on the intersection of music and technology where art meets science, Mark Fauver has applied his technical abilities to music composition and music production. He owns Subatomic Audiolab, where he creates soundscapes for other's music as well as providing recording services. He also is a multi-instrumentalist (flute, windsynth, keys), combining acoustic musicianship with electronics and programming. Some of his solo work can be found here. His latest project is Atlanteans, with Rafe Pearlman and David Revelli.
Serge Gubelman loves acoustical instruments and how the Machine (electronics) becomes a driveable microscope to sounding. He has a background that includes hanging with the Baka Pygmies in Cameroon, making music for theater and dance, performing for children in hospitals, and working in film and video. Serge recently released a 3-CD set of music that supports his project Ark Of Sound.
Terrance Stearns has played just about every instrument known to man with every kind of ensemble possible in the Seattle area. Most notably with Spirit House (imaginary world folk band) and Superkali ( Afrobeat, funk and blue note jazz inspired). He currently plays in an Americana duo, Magic Thread. His solo ambient work can be found here.