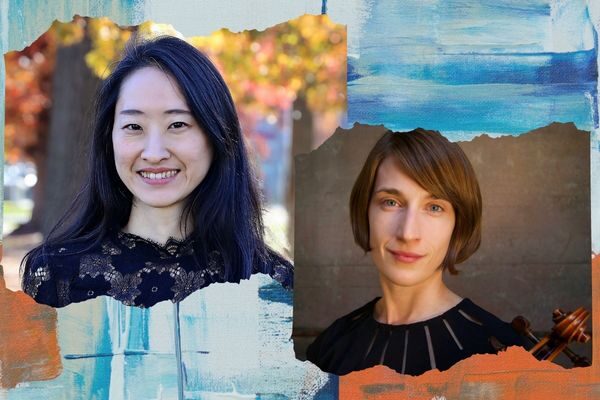 The Seattle-based viola and piano duo presents an intriguing program exploring the idea of transformation through the works of Armenian-American composer Mary Kouyoumdjian, Brazilian-American composer Clarice Assad, British-American composer Rebecca Clarke, and Estonian composer Arvo Pärt. These composers' works approach the concept of transformation from different angles. Some troubling and challenging, some joyful and transcendent, some wandering and searching and at last finding comfort.
Violist Erin Wight is an active chamber musician and avid performer of new music. Giving performances the New York Times describes as "surehanded," "engrossing" and "rich," she has appeared as a contemporary music soloist on four continents. Deeply committed to community engagement, Erin has been a Teaching Artist for the New York Philharmonic, Carnegie Hall and the Chamber Music Society of Lincoln Center. As a Curriculum Specialist for The Juilliard School's Global K-12 Programs, Erin develops music curriculum and supports its use in schools across Southeast Asia. When not performing in stadiums, orchestra pits, or cozy venues across Seattle, Erin also enjoys exploring American Roots music and expanding her fiddling chops by jamming with friends.
Taiwan-born pianist Michelle Huang has a rewarding career as a dynamic soloist and chamber musician. Described as a pianist with much sensibility and nuance, she is equally at home performing music ranging from the esteemed masters to the novel voices. A devoted educator, Michelle held teaching positions at Edward Waters College and Virginia Commonwealth University. Currently, she maintains a vibrant teaching studio in Seattle.