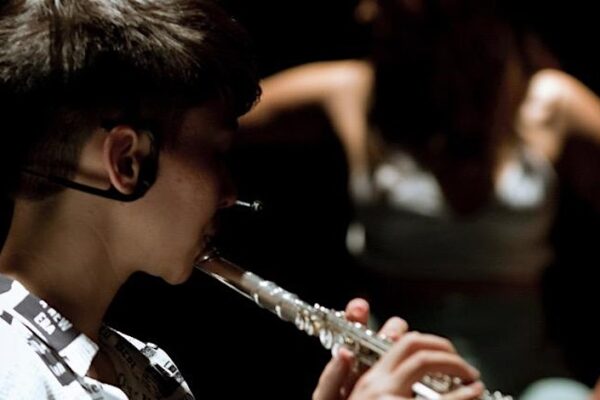 Celebrated artists come together for an evening of collaborations within dance and music. Seating is limited to ~60 people, so get your tix in advance!
Sound/Movement artist pairings: Jason E Anderson & Corrie Befort, Alina To & Paige Barnes, Chari Glogovac-Smith & Nia-Amina Minor, Leanna Keith & Moonyeka, Hope Wechkin & Beth Graczyk, Tom Baker & Alia Swersky.
Night Music arose from conversations during the Covid-19 pandemic between composer Hope Wechkin and choreographer Beth Graczyk. While "night music" is often understood to be music intended to divert – to lull one to sleep, to entertain, or to distract – it can also serve as a medium for investigation: an opportunity to explore darkness and the concerns that may pale in the light of day.
Like the hours of the day, the hours of the night are particular and distinct: in mood, in the presence of light vs. darkness, in "feel," in level of activity, and in the perception of the passage of time. For many people, the night is a time of reckoning, and for many people around the world, this period in our social and cultural development is also a time for facing and contending with darkness. And, as we emerge from the confines imposed by the pandemic, it is also a time for renewed commitment to creativity and community. Night Music provides a space for 6 artist pairs to connect with each other and the audience to contemplate, reckon with, and celebrate the infinite shades of the dark of night.
(Photo: Leanna Keith & Moonyeka by Michelle Smith-Lewis)