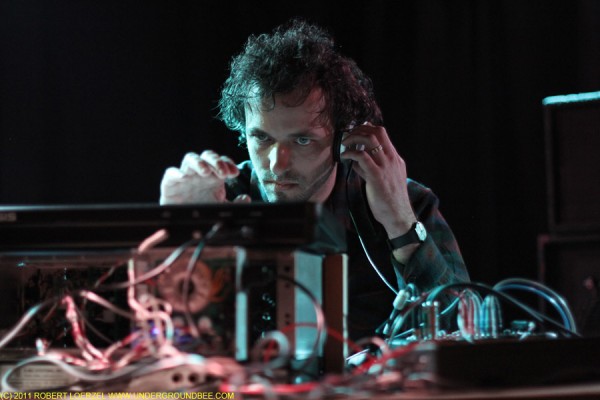 Pulse Emitter is the musical project of Daryl Groetsch, based in Portland, Oregon. He focuses on hyper-melodic synthesizer music that's equally transportive and uplifting. Since 2004, he's released albums on acclaimed labels such as Immune Recordings, Beer On The Rug, Constellation Tatsu, and Aguirre Records, and has toured dates and festivals in Europe and North America. With the recent addition of field recordings and ethnic percussion elements, the music has taking on a tribal ambient, "virtual world music" atmosphere. Music critic David Keenan has said, "No one is making synth music that feels so organic, so rapturous and so 'in tune' with the contours of outer and inner space as Groetsch.
Bardo:Basho (Seattle producer Kirsten Thom, co-boss of Elevator) creates hypnotic loops using software synths, drum samples, field recordings, and her own voice to create pastoral and medieval sounding textures. Her music fits somewhere between ambient/new age and techno, with apparent drone and avant pop influences. Having just released her debut self-titled album in March of this year, her sound has evolved from structured songs to slow-changing ragas designed to create a meditative state in the listener.
Unpredictability and adventurousness pervade Marcus Price's electronic music. He takes elements of IDM, noise, and ambient to build perversely complicated and mangled compositions that keep you guessing and reeling in most peculiar ways. Check out his Four (three) EP for proof.
Seattle local Justin Figiel (aka J. Ryan, formerly known as Lightning Kills Eagle) has taken on a new ambient/new age project under his own name. His debut release, Shimmer, leaps headfirst into sublime meditative territories and drifts on in a self-evolving nature. As new movements and emotions (some melancholic) slowly weave their way in and out of this sonically lush piece the listener is taken on a trek to the inner reaches of their mind.