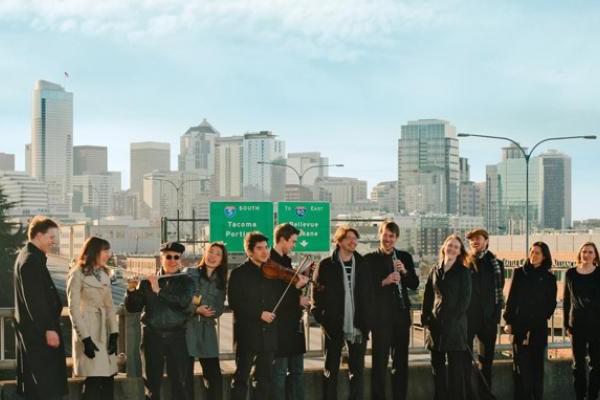 SMO opens its 2015-16 season with the premier of a commissioned work by Cuban-American composer Orlando Jacinto Garcia for UW faculty and pianist Cristina Valdés, titled From Darkness to Luminosity. In this new work, Garcia's piano writing explores moments of traditional virtuosity as well as extended techniques that amplify the timbral possibilities of the instrument, contrasting against the quiet canvas held by the ensemble.
Also on this program are works from three celebrated composers: Edgard Varèse's Octandre (1928), Morton Feldman's The Viola in My Life I for viola and 5 instruments (1970), featuring violist Melia Watras, and 2015 Pulitzer Prize winner Julia Wolfe's Singing in the dead of night (2008). Varèse and Feldman's non-developmental approach, Wolfe's repeated pattern and static harmonies, and Garcia's slow evolution of musical material with a counterpoint of register, density and timbre all explore darkness and light with their unique voices.
There will be a pre-concert presentation at 7:30 PM.