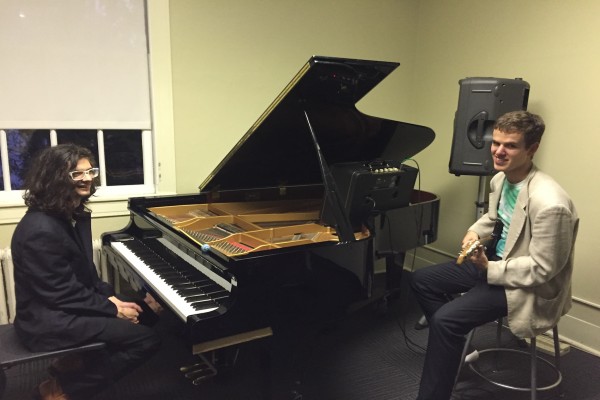 An improvising duo featuring Satchel Henneman (guitar) and Nicholas Mackelprang (piano), Semi-Formal spontaneously creates short, formally cohesive pieces that together form a fluid and varied concert experience.
Nicholas Mackelprang is a composer and pianist who has worked in a variety of settings across genres including solo piano, small jazz combos, big bands, chamber ensembles, improvised music groups and with dancers and actors. As a composer, Mackelprang is interested in creating specific sound worlds that blur the line between composition and improvisation.
Satchel Henneman is an artist who works in the mediums of the interpretation, improvisation, and composition of music. Henneman has performed multiple concerts of entirely New Music, and strives to challenge the concert format. He has premiered works by Tom Baker and Jarrad Powell, and performs in collaboration with Allison Burke in STEPDAD, and Nicholas Mackelprang in Semi-Formal.