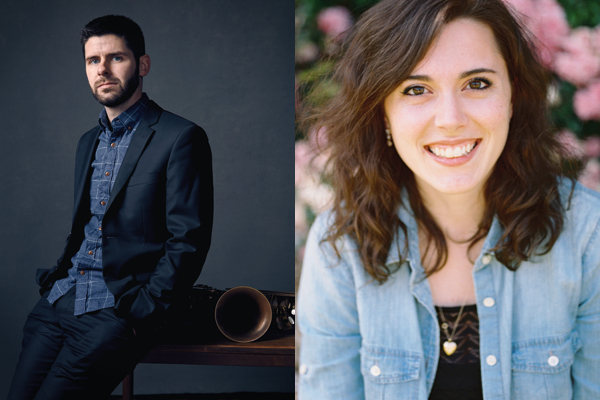 Flutist Colleen McElroy and saxophonist Evan Smith explore an adventurous program of modern music which will feature the new work Six Moments by Seattle composer Tom Baker.
Colleen McElroy is the Piccolo/Second Flute of the Spokane Symphony, and is also Second Flute/Piccolo in the Boise Philharmonic Orchestra. She is a member of Emissary Quartet (an ensemble of four flutes), serves as Vice-President of the Seattle Flute Society.
Evan Smith is a versatile woodwind artist who holds DMA from the University of Washington, where he conducted research into the compositional techniques of Yusef Lateef. He leads an active touring and teaching schedule and is the co-director of the Seattle Saxophone Institute.
Their duo performance was born out of the desire to explore all the timbral flexibilities of the different combinations of flute and saxophone pairings, while following a lineage of composition from 20th century works to contemporary composers and improvisation. Their aim is to expand the palette of existing repertoire for these two instruments while challenging the preconceptions of each instrument's role in classical and contemporary music.