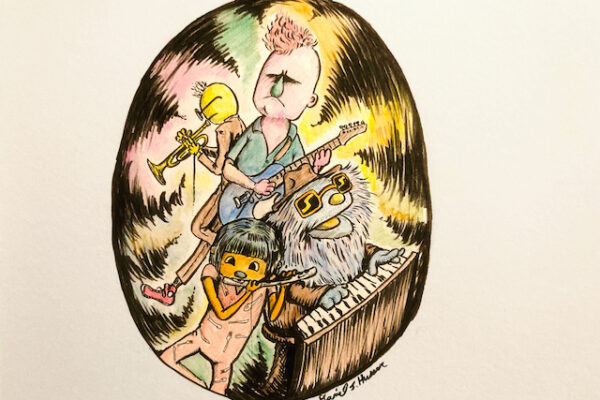 88 keys, 17 pedals, 12 strings, 4 pickups, 4 wizards, and a medley of metal pipes assemble together to conjure an evening of previously unimagined incantations and spells.
Tom Baker is a composer, guitarist, improviser, electronicist, and educator. He will attempt to employ all 17 pedals on his pedalboard during this show, in honor of his childhood hero, Evel Knievel.
Leanna Keith uses a variety of tubes and air (otherwise known as flutes) to create melodies, textures, and conjurations.
Local speculationist Keith Eisenbrey ponders and putters with the inner workings of music far more hours of the day than the majority of surveyed dentists recommend, and may still be wandering around in an oblique pitch-class dimension.
Jim Knodle continues to outrun the wrecking ball in pursuit of the golden moments of music. He currently gathers select groups of like-minded players for algo-rhythmic performances.
(Graphic: Daniel Husser)