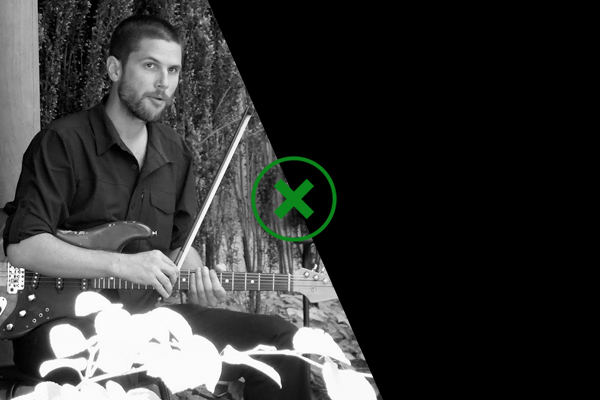 This evening will mark the first official installment of TAP 4.0: The Nyxology Sessions, a series of experimental open rehearsals where all are invited to explore the full range of their personal movement-based practices, from meditating while lying down to every variety of dance/movement art, while The Antenna Project live-scores the entire experience.
Part music concert, part neo-dance jam, part sociocultural lab test, these evenings are designed as a hybrid experience for you to explore what The Antenna Project's music inspires you to do. Bring a book, bring a sketchpad, bring a pillow, bring a yoga mat, bring a camera, bring a movement idea, bring a friend… The Nyxology Sessions are all about building a bridge to that next authentic level.
Christopher Hydinger's The Antenna Project provides live-scores (improvised context-specific audio compositions) for all variety of live experiences including extended duration performance, yoga, meditation and other movement-based classes, events, performances and happenings, films, ceremonies and parties/gatherings. He employs electric guitar, an effects pedal and various methods of interfacing to create full-registered music ranging from subdued waves of droning minimalism to bombastically exuberant maximalism. Christopher's held the artist-in-residence position at Punk Rock Yoga, creative directed and performed in the award-winning art-theater group PB_TMOG, curated and produced the quarterly Dance and Music improvisation-based performance series HERE/NOW, performed in graphic novelist Dame Darcy's band Death By Doll and performed at venues such as Benaroya Hall, Neumos, The Crocodile, Chop Suey, On The Boards, the Henry Art Gallery, Northwest Film Forum and the Triple Door sharing the stage with such acts as Low, Woven Hand, David Bazan (Pedro the Lion), The Gossip, Sun City Girls, The Makers, Tara Jane O'Neil, Kinski, The Dead Science and Climax Golden Twins. He currently owns/operates WCS Art and Design.