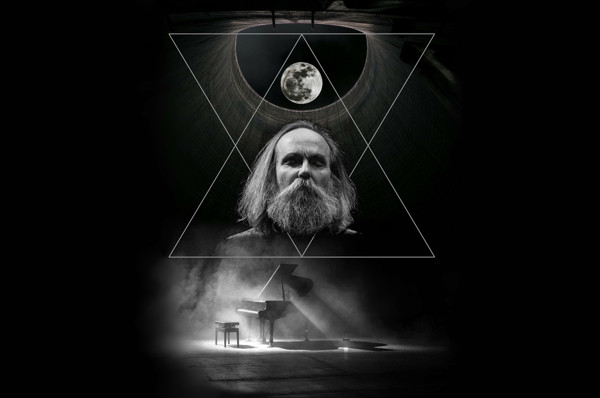 TYPONEXUS Globalist Series presents a FUSION OF ART + MUSIC + PERFORMANCE + IDEAS
Lubomyr Melnyk (Ukraine) – Live Continuous Piano Music
Boris Indrikov Gallery (Russia) – Seattle Premiere
Kabriele Rosas (Mexico/US) – Globepainting Collection
Kaoru Okumura (Japan/US) – Butoh Movements
Roxanna Walitzki – Electro-Experimental AV Mezzo-Soprano
Garek Jon Druss – Watercolor, Sonic Textures
I Want You Art and Design – Videoscapes
Sarah Fletcher (SF) – Operatic Arias
I AM HALO – Space Opera
Leo Mayberry (AKA Killing Frenzy) – Visuals
Esse Quam Videri – Curated Documentary Photography "rEvolution, UKRAINE: Defending Liberty and Dignity"
"The question is not if we will be extremists, but what kind of extremists we will be. The nation and the world are in dire need of creative extremists." ― MLK
Ukraine. Russia. Mexico. US.
War against occupation. Dictatorship. Corruption. Separation wall.
The world stands divided. But this evocative evening – in unison with prominent creative forces from countries in focus – we contemplate, imagine, witness and replenish faith in humanity at its best.
One of the most notable musicians of our time, LUBOMYR MELNYK has invented a continuous piano language which produces immersive sounds with an impossible flood of rapid notes. Inspired by Ukrainian folk songs and the minimalist movement of the 70s, Lubomyr plays at blazing speeds, crossing 19 keys per second per hand. Lubomyr's virtuoso piano technique forms overtones that blend, collide and weave melodic tapestries in split moments. Inhabiting a distinct and mesmerizing space somewhere between Chopin and Philip Glass, with whiffs of New Age mysticism, Melnyk's music has an uncanny power to sweep listeners away into a fast-flowing river of sound. Individual notes roll and liquefy, and the sustain pedal fills any minuscule gaps between them with lingering drones and overtones. The multitude of notes making up the whole – and the beauty of the whole itself – is hypnotic and transcendent.
BORIS INDRIKOV (Russia) is a renowned Moscow-based painter working in fantastic realism. Boris creates fascinatingly detailed, hauntingly majestic visionary artwork. Carrying subtle hints of Art Nouveau, Renaissance, Asian art, Surrealism and science fiction, his graceful, mystical beings spiral, engulf and transmute in and out of desolate, otherworldly vistas, forging old world energy with a new world vision. Select exhibits and collections: Netherlands, Japan, Spain, Sweden, Finland, Switzerland, Italy, Germany, France.
Artista Ambulante KABRIELE ROSAS (Mexico/US) weaves visual tales of places explored in color, texture and line on canvas. Her art brims with emotion, richness of indigenous cultures, majesty of natural world. Maputo, Salvador de Bahia, Marseille, Madrid – each destination sways her brush and palette in a new direction.
ReVOLUTION, UKRAINE: DEFENDING LIBERTY & DIGNITY
Images of Dissent: a provocative collection of visceral photographs of a Ukrainian popular uprising for democracy and independence curated and presented by Esse Quam Videri, captured by acclaimed international photojournalists: Iv Bogdan, Ingwar Dovgoteles, Ratushnyak Oleksandr, Mikhail Palinchak, Alexandr Piliugin, Nadia Romanova, Anastasia Vlasova
GAREK Jon DRUSS is a Seattle-based sound and visual artist who creates work that explores the balance between the physical being and the incorporeal or non-being. His aural works create active and engaged listening environments that allow for heightened states of self-reflection and phenomenological awareness.
"Operatic Iconoclast" ROXANNA WALITZKI is an innovative performance-artist with a keen eye for beauty and unique, ethereal aesthetic. Walitzki integrates experimental elements from electronic music, art-video and fashion into her arrangements of classical songs, producing a delicate, spellbinding and edgy world of imagined-sound-visions that stretch the bounds of traditional performance-practice.
Soprano SARAH FLETCHER (SF) has a voice 'like coffee with a dollop of cream". She performed with Seattle Opera and co-runs Opera on Tap – San Francisco, putting on acclaimed productions that encourage the magical presence of opera, creative collaboration, and the arts in our everyday lives.