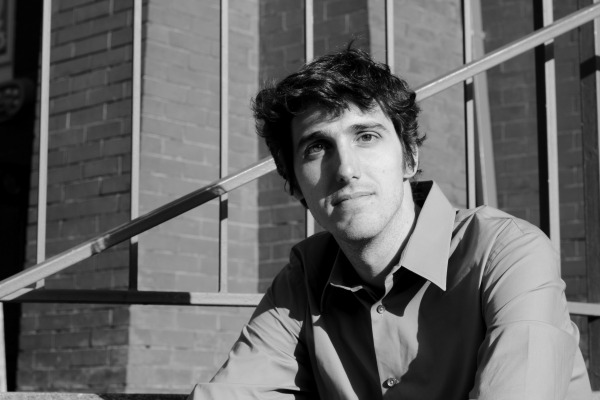 Washington Composers Forum present Giacomo Fiore, Rocco DiPietro and Cristina Valdes in a concert of recent music for piano, electric guitar, and electroacoustic media.
Italian-born guitarist Giacomo Fiore is a major proponent of contemporary music for classical and electric guitar. At the Chapel he will focus on electric guitar and effects, presenting works by Eve Beglarian, Christian Wolff, Nick Didkovsky, Anthony Porter, and Larry Polansky. The San Francisco-based musician is presently touring in support of his recent album iv: american electric guitars, a project funded by New Music USA.
The first half of the program will present works by Columbus, OH composer and pianist Rocco DiPietro. A student of Bruno Maderna and Lukas Foss who has written for the Kronos Quartet, DiPietro describes himself as a social composer who moonlights as a social worker, and his music often embraces community issues. Joining DiPietro in performance will be Seattle's excellent pianist and new music specialist Cristina Valdes.