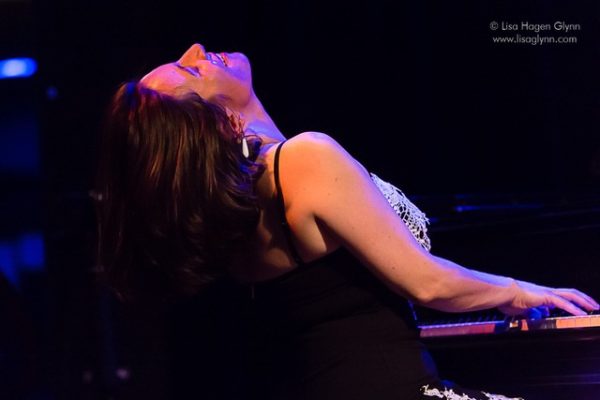 Pianist, composer, and educator Marina Albero is a captivating performer born in Barcelona and based in Seattle since 2015. Albero's piano playing is an absolute celebration of life, her spirited performances are intelligent, uplifting, and delightfully engrossing. Albero deftly draws on a lifetime of music tradition, from her native Barcelona in classical as well as flamenco, to Cuba and Son Cubano, to American jazz. Albero was the recipient of the Golden Ear Award as Emerging Artist of 2018 and best instrumentalist and best record of 2019. You can support her directly via Patreon or BandCamp.

All the music was recorded in three sessions at home on April 27th, May 4th and May 5th. It reflects the many intense stages and feelings I have experienced since the pandemic started: Frustration, hope, fear, excitement, melancholy, curiosity, gratitude, reflection, awareness, acceptance…a whole spectrum that swings from one end to other as you will notice in the music. There's also an improvisation on hammered dulcimer that leads to the third block where some originals get blended and tied to spontaneous ideas on the piano again.
With the Chapel closed indefinitely due to the COVID-19 pandemic, the Wayward Music Series moves from the concert hall to the living room. In place of our usual ten monthly concerts, Nonsequitur is commissioning ten Seattle artists each month to create a series of streaming audio sessions of previously unreleased material.