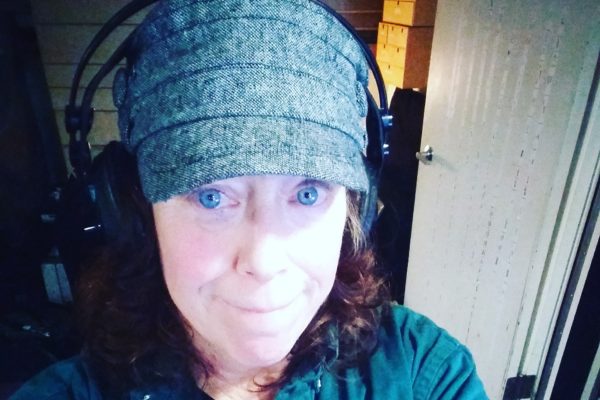 Self-taught multi-instrumentalist, vocalist, composer and improviser Amy Denio performs and produces soundtracks for film, TV, dance, and multi-media performances. Her work has been commissioned by the Berkeley Symphony, Relache Ensemble, Seattle Theater Group, On the Boards, New York Festival of Song, Bumbershoot Festival, Jack Straw Foundation, and Il Cantiere Internazionale dell'Arte and Norwegian TV. A member of the Seattle Jazz Hall of Fame, she enjoys expanding all genres of music. Founding member and President of the all-women Tiptons Sax Quartet, she's collaborated with a plethora of musicians and artists since 1980 and has produced over 60 recordings and played 1,000 concerts internationally. You can support her directly via Patreon and BandCamp.
QUARANTAINT

The COVID-19 Quarantine of 2020 has created an opportunity to expand my horizons as an improviser and composer. Some of these pieces are free improvisations. Others are improvisations based on the numbers of infected and dead in New York City (341,235 / 9562), New Jersey (92,387 / 4753), Rome (5232 / 311), Connecticut (20,360 / 1423) and Detroit (actually Wayne County: 13692 / 1119). 0 is G, 1 is A, 2 is B, 3 is C and so forth. All pieces were improvised and produced between April 16 and April 22, 2020. Steve Turnidge mastered Roma and Detroit at Ultraviolet Studios.
Track List:
1. Improvisation #2
2. Improvisation #3
3. New York City
4. New Jersey
5. Roma Italia
6. Connecticut
7. Improvisation #8
8. Detroit
9. Improvisation #7
With the Chapel closed indefinitely due to the COVID-19 pandemic, the Wayward Music Series moves from the concert hall to the living room. In place of our usual ten monthly concerts, Nonsequitur is commissioning ten Seattle artists each month to create a series of streaming audio sessions of previously unreleased material.