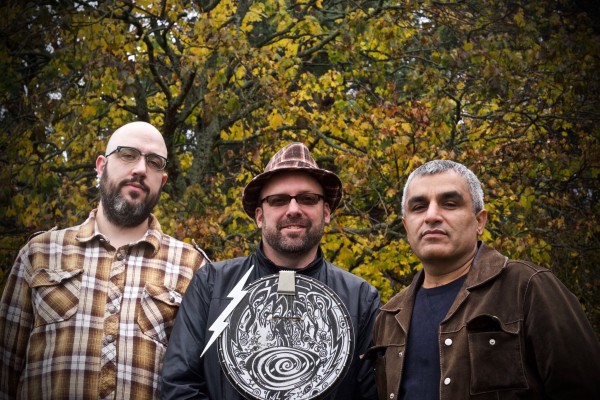 Yesod is a meeting of Middle Eastern and Middle Western musical influences where pure musical impulses flux between sound explorations and accessible improvisational hooks. Dynamic and bold percussion mix with intricate intertwining stringed instruments creating a foundation for voice, violin, clarinet and other melodic instrumental experimentation. Yesod dissects, digests and reshapes their individual influences and experiences into a uniquely familiar musical sum to create rich, living soundscapes.
Formed in Seattle in 2010 by multi-instrumentalist Bill Wolford and Kurdish percussionist Ahmad Yousefbeigi, Yesod were intent on creating improvisational music that conveyed their thoughts, emotions and heritage through a sincere and honest musical vocabulary. Bassist Ray Clements joined the group this year, completing Yesod's core lineup. Lighting designer David Verkade is a Seattle artist who takes a multimedia approach to his work incorporating light, image projection, and sound for concerts, theater, and other major events.
In March of 2011, Yesod released the first installment of their Improvisations series; an ongoing collection of live performances, recorded at Wolford's own, Vividsound Studios. They have performed live sets to enthusiastic audiences at the Alki Arts Festival, Lucid Jazz Lounge in Seattle and recently collaborated with the Cabiri, a Seattle-based non-profit aerial dance theater company that specializes in folklore and mythology.look forward to meeting and sharing our music with music lovers all around the world.