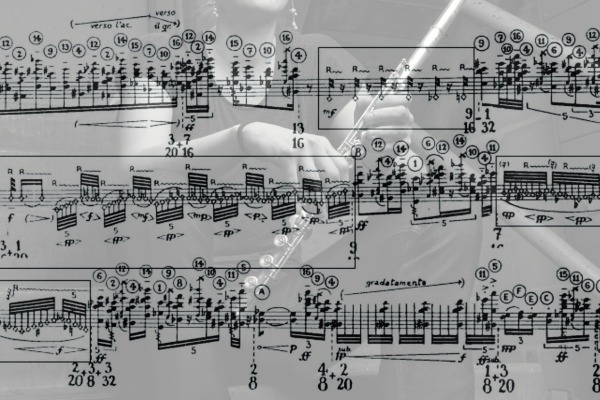 Flutist Daria Binkowski performs Salvatore Sciarrino's seminal work for solo flute, L'Opera per Flauto, a 75-minute journey through the threshold of silence and sound. At once a work that is experimental, meditative and virtuosic, Sciarrino's music might be described as "breathed intimacy". This work is one of the foundations of contemporary flute music and rarely performed in its entirety in a live setting.
This performance is part of Inverted Space Ensemble's "Long Piece Fest", a festival celebrating contemporary music that is…really long.
Daria Binkowski is a versatile musician with performance activities spanning classical to modern and Asia to North America. She held principal flute positions with the Hyogo Performing Arts Center Orchestra in Japan and the National Center for the Performing Arts Orchestra in Beijing, in addition to performing with the Hong Kong Philharmonic, Seattle Symphony and St. Louis Symphony. She was a founding member of the Talea Ensemble in New York City and an active interpreter and teacher of contemporary music. She has appeared as a guest performer at the Darmstadt International Summer Courses for New Music, the Newport Jazz Festival, the Beijing Modern Music Festival, the Audio Art Festival in Krakow, and the Bang on a Can Marathon, among many others. She has given talks and masterclasses in contemporary flute at Harvard University, the University of Washington, Clark University, and the China Conservatory, among others.