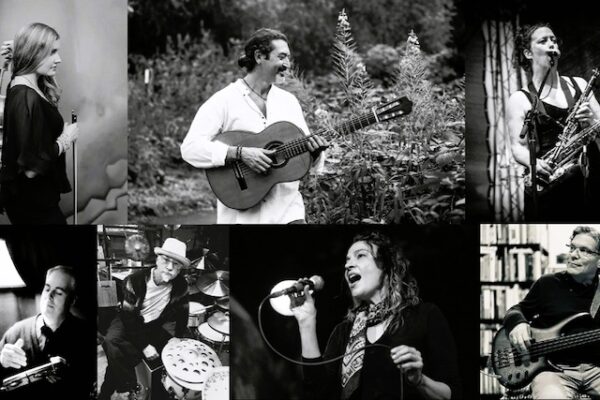 Doors open at 7:30.
Anto & the Zen Artists (Anto Ferrante, Valerie Holt, Amy Denio, Rachel Nesvig, Nonda Trimis, Ty Alevizos, Brad Dutz) bring to the Chapel Performance Space a tapestry of sounds that create a relaxing and meditative atmosphere. 
Anto & the Zen Artists will perform Sogno (dream) the debut album by Anto Ferrante. Sogno is a dharma album that will invite you to open your heart and embrace being human by allowing and witnessing your emotions gently with love and compassion. Sogno is made of inspirational, meditative, healing and relaxing music.
Anto Ferrante is an Italian composer, guitarist, singer & song-writer who lives in Seattle. Composing in English, Italian and Sanskrit, his lyrics express his heritage (Italian) and life journey in Italy and the West Coast of the United States as well as his love of Buddhism and Eastern philosophies. His multi-instrumental songs are instinctual and melancholic with roots in the Mediterranean. He uses music composition as a therapeutic and contemplative practice to awaken his heart and hold his emotions with compassion. Through his music and hosting house concerts, Anto wishes to inspire others to explore and express their creativity, embodiment and emotions, and to provide a message of hope.