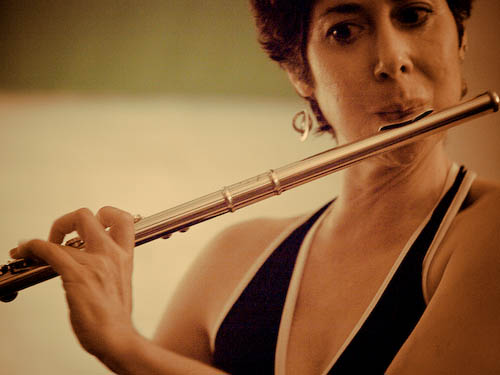 The Seattle Improvised Music Festival (SIMF) is the longest-running festival in the US dedicated solely to music that is completely improvised. This is truly "music of the moment," allowing artists from diverse musical backgrounds to meet in an atmosphere of spontaneity, intuition, playfulness, and discovery. See the complete festival schedule for details on other events.
The 2018 festival concludes with a full day of events:
3-5 PM: Performance by improvising dancers and musicians (details here).
5:30 PM: Community potluck dinner for musicians and audience. Bring food, hang out!
8 PM: Duo: Eric Muhs (stuff), Davey Williams (guitar)
Trio: Ruby Dunphy (drums), Stephen Fandrich (piano), Paul Rucker (cello)
Solo + ?: Jane Rigler (flute)