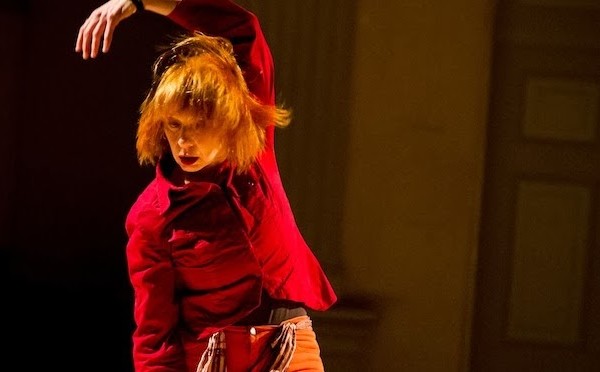 THIS EVENT HAS BEEN CANCELLED DUE TO SNOW. We hope to reschedule in the coming months.
Taking place Feb. 6 – 10, the Seattle Improvised Music Festival (SIMF) is the longest-running festival in the US dedicated solely to music that is completely improvised. This is truly "music of the moment," allowing artists from diverse musical backgrounds to meet in an atmosphere of spontaneity, intuition, playfulness, and discovery. See the complete festival schedule here.
Today:
SIMF presents a performance of Dance & Music, curated by Stephanie Skura
Scruffy & determined, with fierce eyes, sharp beaks, & hearts melting! Nine deep-diving, life-long-improvising, shamanic music/dance mavens come together for the first time, guided by ancient instincts & minimal oxymoronic scoring. A rare-breed, wizardly dream-team for lovers of non-sequitor, alternative flow, & multi-versal realities:
Dancers: Linda Austin (PDX), Paige Barnes, Vanessa DeWolf, Nate Dryden (SLC), Jordan MacIntosh-Hougham, Stephanie Skura; Musicians: Beth Fleenor, clarinets/vox; Dave Knott, homemades; Steve Peters, field recordings, found things
"Performance is political not because of its subject matter but because of the way
performances are made, how they're structured, and what they show about people
relating to each other." [from Skura's essay "Politics of Method", in Reimaging America: The Arts of Social Change. New Society Publishers, 1990]
Nuanced, ego-dissolved music & dance!
Rarified & recalcitrant!
Ragged, restless, brainy, besmirched!