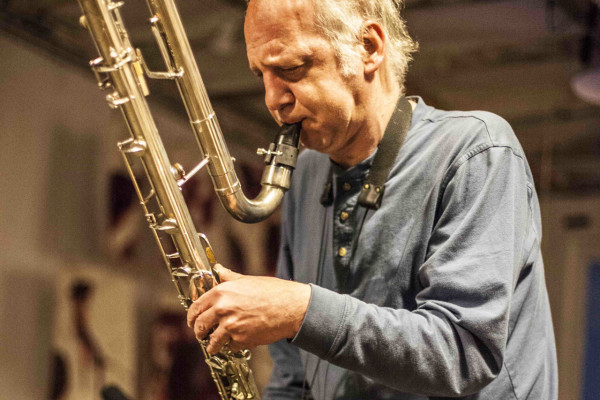 THIS EVENT HAS BEEN CANCELLED DUE TO SNOW. We hope to reschedule in the coming months.
Taking place Feb. 6 – 10, the Seattle Improvised Music Festival (SIMF) is the longest-running festival in the US dedicated solely to music that is completely improvised. This is truly "music of the moment," allowing artists from diverse musical backgrounds to meet in an atmosphere of spontaneity, intuition, playfulness, and discovery. See the complete festival schedule here.
Today:
A large group of veteran Seattle improvisers pay tribute to SIMF founder Paul Hoskin, who passed away last November.
Dave Abramson, Eric Amrine, Linda Austin, Angelina Baldoz, Gust Burns, Greg Campbell, Arrington de Dionyso, Stuart Dempster, Beth Fleenor, Scott Granlund, Sue Ann Harkey, Robert Hinrix, Bill Horist, Jeph Jerman, Jim Knodle, Dave Knott, Pete Leinonen, Carol J. Levin, Eveline Mueller-Graff, Eric Muhs, Tari Nelson-Zagar, Greg Powers, Dennis Rea, Charley Rowan, John Seman, Wilson Shook, Wally Shoup, Jenny Ziefel, others TBA