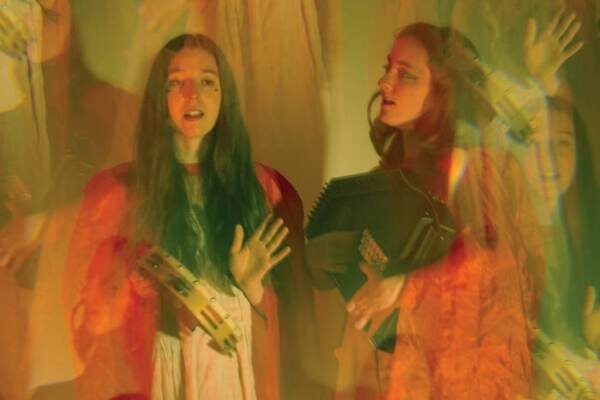 An evening of avant-garde folk, free improv, and ambient music. 
Silica Gel adapts medieval texts into lush noise ballads & composes original art songs for two voices, custom electronics, percussion & various strings. Their sound is a unique synthesis of Early music with improvisation and folk elements that create a spacious & highly textured sound world. Coming out of the Birmingham, Alabama experimental music scene, they have toured nationally. 
Formed in 2018 while studying at Mills College, Jr. Mint Prince draws from freak folk, free improvisation, spoken word poetry, computer music, deep listening, and performance art. 
Since 2021 August has worked voraciously in various shapes and sizes and a myriad of lineups that have encompassed the shapeshifting discography that inundates hypnotic folk, ambient, drone, noise, free improv, and colorful doom. Residing in Anacortes, Washington; August's music is representative of the ocean, mountains, clouds, and trees at their core duality.
Ornament & Crime is percussion noise.