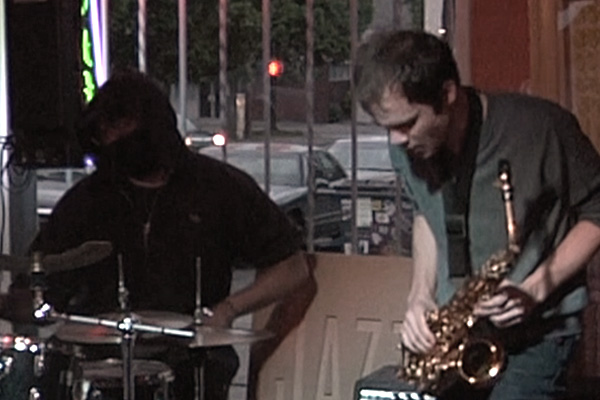 A Consecutive Sequence is the pursuit of drummer Dio Jean-Baptiste and alto saxophonist Bryan Lineberry's urge to combine their appetites for good feelings and destruction with a spiritual cleansing. Jean-Baptiste takes heavy influence from EDM, hip-hop, math metal, and the avant-garde to become, as one musician described, a "freaky drummer." Lineberry draws from the likes of John Coltrane and Archie Shepp with an emphasis on evolving sonic textures to leave a deep emotional impression.
They inject simple and thoughtful musical ideas into loosely improvised formats to bridge the gap between the uncharted and the inescapably enjoyable. The ideas and inspiration range from drone to hardcore and whatever feels good in between. The constant through the group's performances is a high level of energy and enthusiasm that shows no value for physical restraint.
Austin Larkin Austin Larkin is a sound organizer residing in and out of Seattle. His work includes violin exploration, physical medium manipulation, sound worlds, and calligraphic composing. Notable past performances include a cafe in Fes, beside a waterfall in the Rif Valley, a backyard in Ein Kerem, and under the Arco de Triunfo while a member of Barcelona's homeless community.