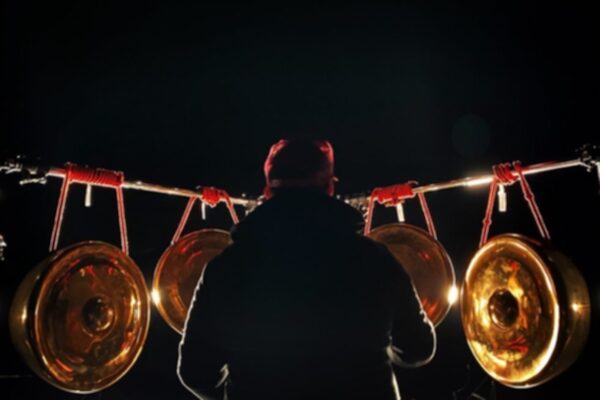 Please note that our building's only elevator is still out of service, so the only way to access the Chapel is via a couple flights of stairs. We apologize for the inconvenience.
Local percussionist and composer Aaron Michael Butler premieres two new works for solo percussion by composers Matt Sargent and Anthony Donofrio. 
Donofrio's Until Then plays with narrative by interweaving six musical "stories" – related through texture, timbre, and/or musical material – in a non-linear arc that explores the effects that duration can have on memory and meaning.
Of Bell Arcs, Sargent says:
Bell Arcs is a book of patterns, composed for Aaron Michael Butler. The piece began its life as a few pages of non-repeating, simple-yet-strange patterns that lived in the back of one of my notebooks for several years. When Aaron asked about a new piece and mentioned his instrument collection (including a collection of unusual orchestral chimes), the purpose for these patterns as a compositional idea suddenly came into focus. Each of the movements of "Bell Arcs" present the performer with questions of notation, physicality, and improvisation. The music is constructed throughout with slowly phasing/orbiting patterns, which reveal new variations with every pass. I hope that the listener feels drawn to dwell and meditate within this environment of ringing metal.
Matt Sargent will also perform his Fifth Illumination for solo electric guitar and electronics.
Please join us for an evening of delicate, meditative experimentalism. Listeners are encouraged to bring yoga mats, blankets, etc. to enjoy the evening if they wish. No one turned away for lack of funds.