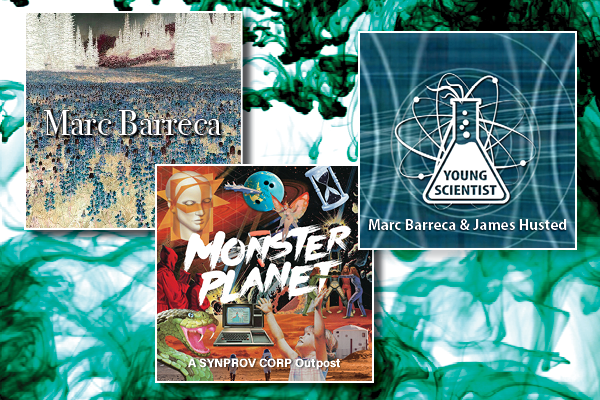 Please note that our building's only elevator is still out of service, so the only way to access the Chapel is via a couple flights of stairs. We apologize for the inconvenience.
Veteran Seattle electronic music composer Marc Barreca performs electronic compositions with modular synth and audio processing. He has been making electronic music in Seattle since the mid-1970s, releasing a number of projects over the years on the Hawaii-based Palace of Lights label. His most recent releases include the solo CD Recordings of Failing Light, and a collaboration with K. Leimer, Drowning Guides.
Young Scientist was formed in Seattle in the mid-1970's by James Husted, Roland Barker and Marc Barreca, performing for several years with analog synths, tape loops and keyboards. Following re-releases of 1970s material on the German labels Bureau B and Vinyl on Demand, Husted and Barreca sporadically reunite for live performances of YS's immersive blend of pulsating electronics and soundscapes.
Monster Planet is a place that lies beyond the furthest reaches of our imaginations. Extensive research into this vast uncharted world is conducted by the mysterious SYNPROV CORP, a pulsating throb of musicians, producers, sound designers, visual artists, pixel bandits, and B-movie chuds, based in Seattle, WA, USA, Earth, Solar System, and so on and so forth… Audiences are immersed in surreal audio/visual performances that blend cutting-edge ambient, experimental electronica, obscure cinema, DIY visuals, and general WTFness.