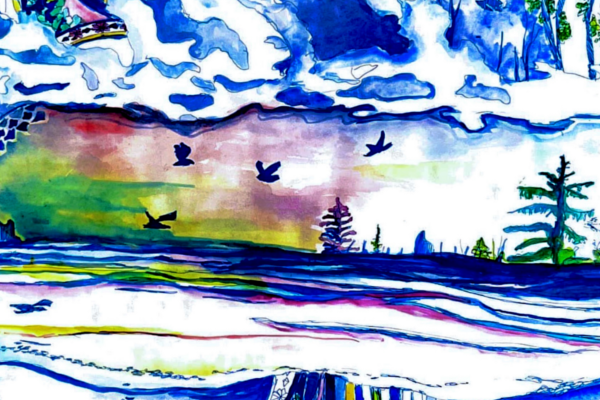 Please note that our building's only elevator is still out of service, so the only way to access the Chapel is via a couple flights of stairs. We apologize for the inconvenience.
Trevor Eulau (guitar, singing bowls, voice), Beau Wood (bass), Jacob Lipp (saxophone), EJ Brannan (percussion/drum set), Matt Camgros (percussion/drum set) perform a ceremonial free improvisation that invites listeners to enter a space that is sacred, musical and performative.
The group started as an effort to clear heavy energies from a University of Washington music room. The room carried a lot of weight, and Matt, EJ, Trevor and Beau decided to hold a ceremony to help uplift the room and hopefully bring it some radiance and relief. The resulting music was the start of a magical gathering of friends, making music that is present and all encompassing. This will be the first sharing of this intimate kind of music making with others.