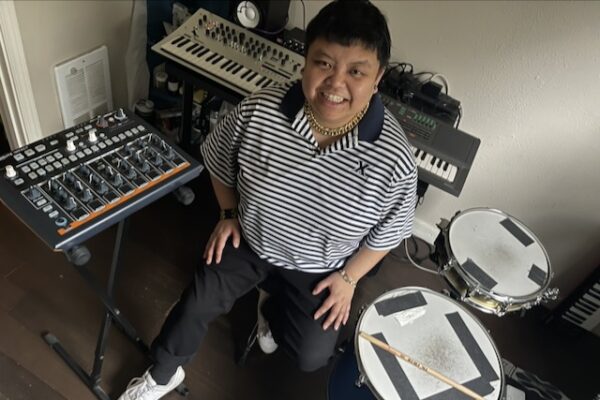 Please note that our building's only elevator is still out of service, so the only way to access the Chapel is via a couple flights of stairs. We apologize for the inconvenience.
Nic Masangkay is a Seattle-based community musician and poet. In addition to their solo work as a singer, songwriter, producer, and activist, Masangkay regularly collaborates with music, movement, and film artists, for remixing, scoring, production, and live sound. Moving to create more inter-generational and all-ages art, working with young people as a teaching artist is a budding focus of their practice. In their music, poetry, collaborations, teaching, and everyday life, Nic generously shares their perspective on the transformative potential of cultural work.
Tonight Nic will be debuting new songs with synthesizers and piano from their forthcoming project When the World Is Ending, I Listen, about Millennials coming of age during the ongoing Covid-19 pandemic.
Doors, 7:30. No one turned away for lack of funds.
Curated for Nonsequitur's NonSeq series by Paul Kikuchi.