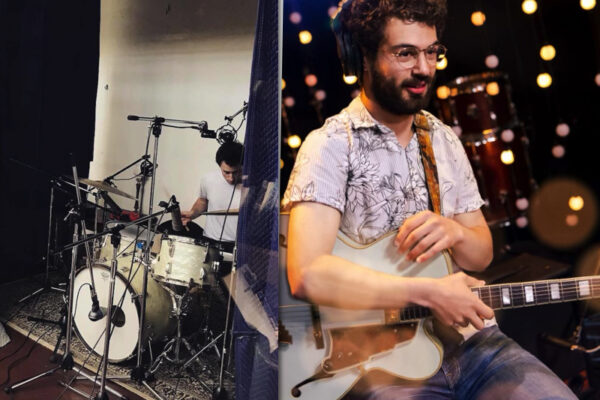 Please note that our building's elevator is now back in service!
Trevor Eulau is a composer, guitarist and educator based in Seattle. He is equally at home in the classical, jazz, and pop realms, writing music for string quartets, voice, jazz combos, rock/pop bands, dancers, and filmmakers, along with playing guitar for artists like High Pulp and Talaya. Above all else, Trevor looks to serve the music, and to support and uplift his collaborators and listeners. He's joined by Jona Brown (keys), Ej Brannon (drums), and Tony Lefaive (bass).
Matt Camgros began playing drums at an early age and attended Sonoma State University, where he studied jazz and improvised music. Relocating to Los Angeles in 2015, Matt performed, recorded and toured with a wide range of musicians in the styles of jazz, improvised music, rock, singer-songwriter and electronic music. Currently, Matt is in Seattle finishing up an MM degree in Jazz and Improvised Music from the University of Washington, graduating June 2023. He's joined by Jacob Linden (piano), Andrew Friedrich (guitar), and Beau Wood (bass).