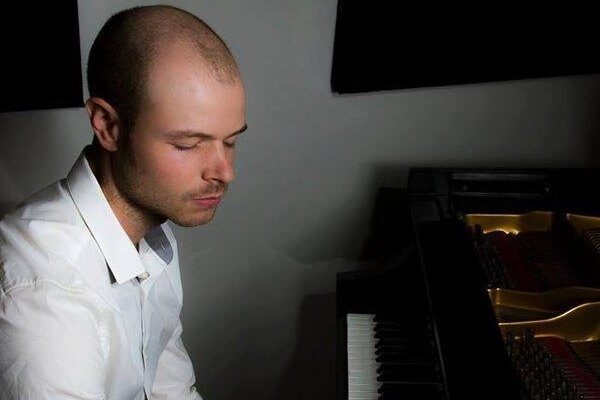 Please note that our building's elevator is now back in service!
To celebrate the release of his first solo album, The Blue Hour, Seattle pianist Jack Ramsey will perform an hour of freely improvised piano music combining classical and jazz influences – an exploration of the artist's subconscious and an attempt to capture the transformative journey of day into night.
The Blue Hour is Jack Ramsey's first solo album, recorded on September 15th and 16th, 2022, at Sage Arts Recording Studio in Arlington, WA. For the recording, Ramsey performed six hours of improvised piano music over the course of two days, resulting in 78 short pieces. The 19 tracks in The Blue Hour were selected from these 78 improvised pieces, and arranged into four "suites:" Evening, Night, Dream, and The Blue Hour. This album release show will feature, not an exact recreation of the album material, but a new piano improvisation in the same mood and feeling, joined by NonSeq curator Paul Kikuchi on percussion. You can contribute to Jack's Kickstarter campaign here.