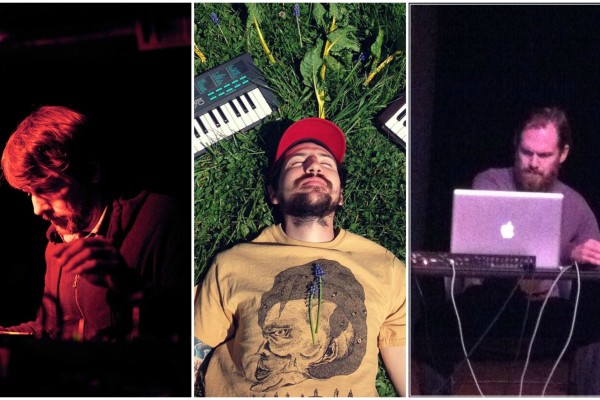 Three Pacific Northwest artists present an evening of exploratory solo electronic sound performances, ranging from the drifting phonic ecstasies of Portland's Ant'lrd to Panabrite's concrète-kosmische hybridizations and the fragmented computer synthesis of RM Francis.
Ant'lrd is the solo collage-ambient, loopidelic cloud of Portland-based multi-instrumentalist, Colin Blanton.
Panabrite is a solo project of Seattle-based Norm Chambers. Emerging from a love of early electronic, concrete and tape music, soundtracks and early new age, Chambers attempts to create worlds of sound that touch on many elements and moods, from more spatially motivated ambient to aspects of minimalist composition and improvisation.
RM Francis is a computer musician living in Seattle. His work incorporates granular synthesis, spectral processing, algorithmic composition, graphical interfaces and image sonification. He has been performing solo since 2011. His most recent releases are Attributed Agency on DRAFT and Recycled Sleep on Agents of Chaos.
(Panabrite photo: Harmony Seiko Shenk)