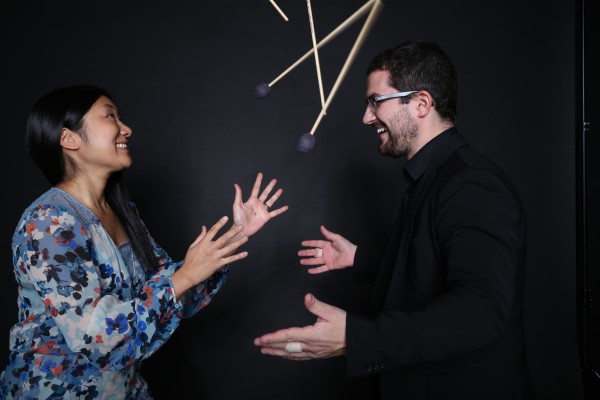 Internationally recognized percussion group arx duo brings their virtuosity, grace, and excitement to the stage for a full performance in their new base of operations, Seattle.
Born during the events of Hurricane Sandy, percussionists Mari Yoshinaga and Garrett Arney met at Yale University a number of years ago. Being trained on the east coast in their young professional lives, the two were put together to perform a marimba duo composed by Alejandro Vinao called Book of Grooves. This is a piece the two practiced in an apartment kitchen during the lock-down that ensued on the east coast while Hurricane Sandy moved north.
This piece and many others on the concert show an almost choreographed virtuosity as the two players navigate the marimba, a 7-foot long instrument. Their musicality will be unmistakable as they strike the wooden bars to play music written for the instrument, and maybe even some that wasn't.
The duo has traveled all over the world including Africa, Asia, and the U.K., performing many different works and collaborating with many different composers. They will bring their unique sound and unique collaborations to The Good Shepherd Chapel throughout their time in Seattle, beginning with pieces written for them, on instruments that are portable.
The duo looks forward to sharing their music with their new home.