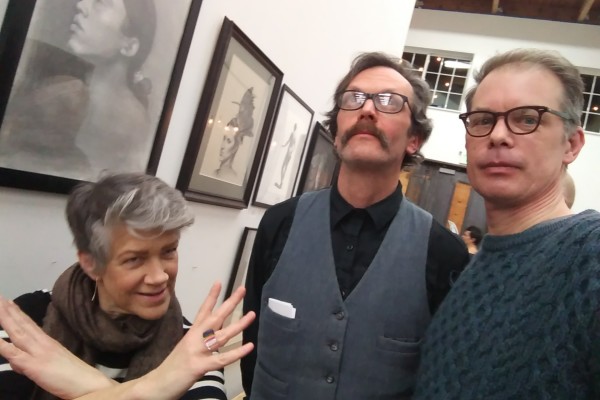 Bounty of the Wayside produces spontaneous song and interludes: lyrical, plaintive and driving, with impromptu-conjured tales of mortals and other beings. There are hints of Ivor Cutler, The Fall, Philip Glass, George Eliot.
Nancy Clarke on violin and backing vocals (Danger Bunny, Honey, Graham Connah)
Jeremy Eaton with words, vocals and snare drum
Kyle Hanson on accordion (The Murkies, Black Cat Orchestra)
There will be snacks during the intermission!