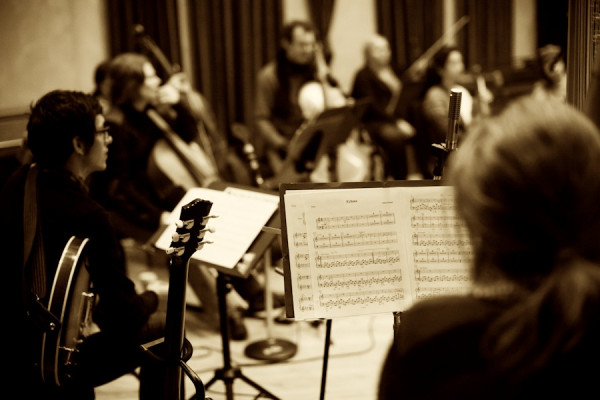 Scrape is a string orchestra with harp and guitar that functions somewhat like a jazz group. There are solo and ensemble improvisations and the compositions are unique to this group. There is no conductor and rehearsals involve a lot of discussion and exchange of ideas.
Scrape began as a conversation between violinist Eyvind Kang and myself. When it was time to activate the concept, Eyvind introduced me to Brianna Atwell who provided valuable assistance in assembling the players. A few years have passed and here we are.
We have a recording available on Origin called Approaching Vyones.