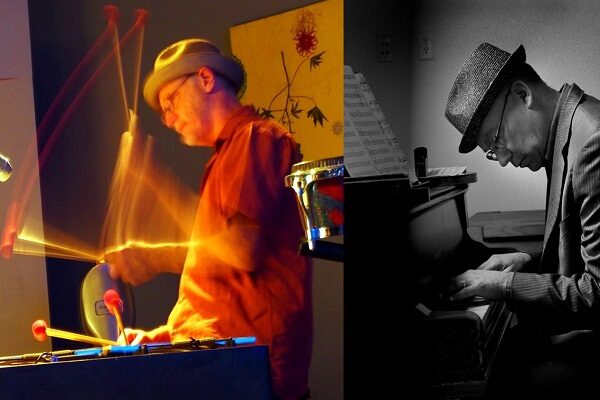 Right Brain Records presents an evening of chamber jazz featuring two internationally famous artists: composer/multi-percussionist Brad Dutz, plus pianist and Seattle icon Wayne Horvitz. 
Brad Dutz is a composer and percussionist extraordinaire. A longtime fixture in the LA jazz scene and a prolific performer, he has released over 30 albums, most with his own compositions. He will perform in Seattle with his Octet, featuring original music from his new album, Oktet. The ensemble includes Chris Symer (bass), Paul Mazzio (trumpet), Chris Shuttleworth (trombone/tuba), Jim DeJoie (bass clarinet/baritone sax), Nathaniel Schleimer (flute), Chris Wabich (drums), and Steve Tressler (clarinet/tenor sax).
Pianist Wayne Horvitz will open the evening. Wayne is well-known in Seattle. He's toured the world, composed and recorded extensively, and has partnered with Bill Frisell, John Zorn, Fred Frith, Julian Priester and Carla Bley, among many others. Through their craft and creativity, these master musicians link the past few decades of jazz history and its dynamic future.