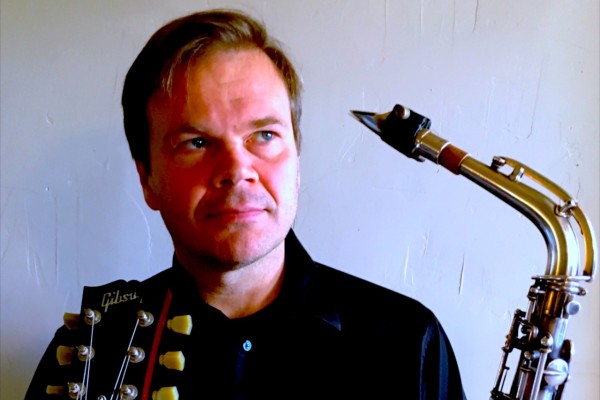 Briggan Krauss is an internationally recognized saxophonist with a signature sound and unique technical approach to the instrument. But his music took a dramatic turn about five years ago when he became obsessed with playing the guitar, which has completely changed the way he thinks about and approaches music; it has even had a surprising and dramatic influence on his saxophone playing.
This new quartet project represents an important milestone in Briggan's work, formally putting his guitar and alto saxophone playing together for the first time in the same musical context and to explore how these very different instruments can coalesce and share the same orbit in his work. He likens taking up a completely new and completely different instrument to planting a seed: "It's as if one's main instrument is a flower; planting a new seed next to it will not only give you a new flower but it will make the first flower bigger and even more beautiful."
Krauss will be joined in this performance by some of Seattle's most interesting improvisers: keyboardist and longtime collaborator Wayne Horvitz, clarinetist Beth Fleenor, and percussionist Greg Campbell.
Presented by Nonsequitur.