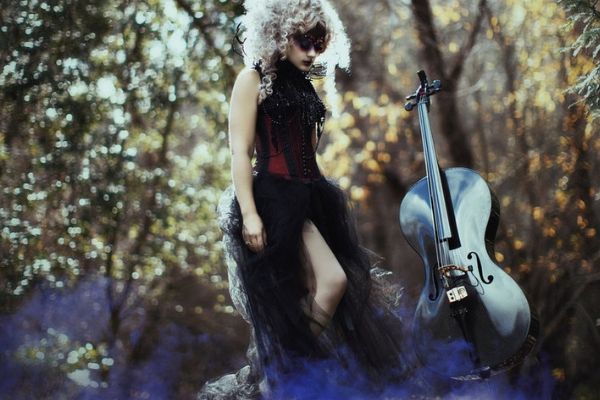 SF Bay Area post-classical artist Cellista will perform excerpts from her latest album Transfigurations, an avant-garde, conceptual multimedia work steeped in genres, social commentary and fueled by the conscious imagery that surrounds us all. It blends ambient noise with slices of hip hop, classical music, and alternative pop to tell a common narrative through music and film and literature.
She is joined by The Zero Collective, an on-going open source collaboration specializing in improvisation, noise and audio surrealism. Sonic improviser, instrument builder and destroyer, wave distorter and analog synthesist noisepoetnobody also joins along with collaborator Cailleach.
LISTEN to noisepoetnobody's set.