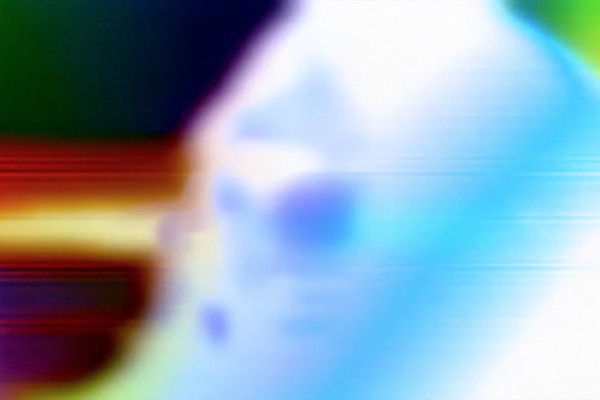 KARA-LIS COVERDALE [Sacred Phrases, Umor Rex, Constellation Tatsu] works in both acoustic and electronic media to create works that "blur the boundary between the human and the electronic machine" (Weird Canada). A classically trained keyboardist who studied composition and musicology, she has held several organist and music director positions across Canada since age 13, most recently as a notable and controversial organist, composer in residence, and director of the MES mixed choir in Montreal. In 2015, her solo debut Aftertouches was named a top album of the year by The Wire, The Quietus, NPR, Adhoc, and others. Coverdale's work has explored music's sacred histories while forging its new, technologically mediated and culturally saturated frontiers: extended harmonic resolutions typical of Baroque keyboard music frame her approach to part writing, which she voices with hybrid keyboards, fractured samples, digitally rendered vocals, and VST miragery. Her music appears in films, provocative plays, commercials, and disturbing historical documentaries. She is active in the studio and live as a composer, performer, and collaborator.
MARK VAN HOEN is a British electronic music composer since 1981, releasing records from 1992 on labels such as R&S/Apollo, Touch, CCO & eMego. He has created music under his own name as well as Locust, and Autocreation, and produced/collaborated with Seefeel. He currently lives in Los Angeles where he hosts a regular show on Dublab.
MARCUS FISCHER (12k, Tench, Optic Echo) is a musician + interdisciplinary artist based in Portland, Oregon. His work typically centers around memory, geography and the manipulation of physical audio recording mediums. Slowly unfolding melodies and warm tape saturated drones have become a trademark of his recordings and live performances alike. These sounds have found their way into multimedia installations, short flims, and even into the award winning public radio program Radiolab. Fischer has released a number of recordings on the widely respected 12k label including his photographic + sonic collaboration with label founder Taylor Deupree.
Advance tickets available via PayPal c/o ambientzones@gmail.com.