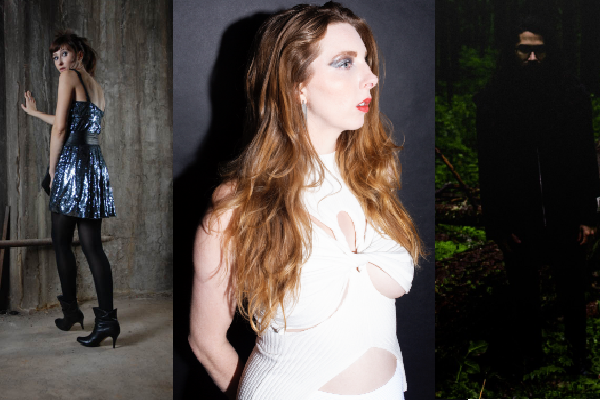 Please note that our building's only elevator is still out of service, so the only way to access the Chapel is via a couple flights of stairs. We apologize for the inconvenience.
An evening of experimental electronics in support of the new album, Fractured Whole, by Cruel Diagonals.
Since 2016, Los Angeles-based multimedia artist, Cruel Diagonals (aka Megan Mitchell), has been creating critically acclaimed experimental electronic music and intriguing visuals. Cruel Diagonals has recorded for respected labels Beacon Sound, Longform Editions, and Doom Trip while taking her sound into deeper strata of textural complexity and vocal dexterity. Marked by a grave ethereality, releases such as Pulse Of Indignation (2018), Monolithic Nuance (2018), A Dormant Vigor (2021), and Fractured Whole (2023) feature beautiful singing amid discordant, sinister electronics.

Raica has been producing, performing and deejaying in Seattle for 25 years. She runs Further Records, which is both an online record store and label releasing adventurous underground electronic music.
Kole Galbraith is a musician and sound artist originally from Wenatchee, Washington. He settled in Seattle after living in Germany, Mexico, and Austria. While traveling, Kole immersed himself in improvised experimental music across multiple genres ranging from free-jazz, harsh noise, new-music, and metal.