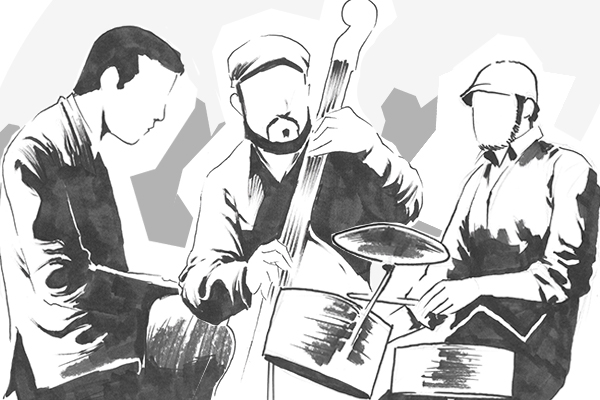 The Seattle-based piano trio Don't Move creates mosaic after mosaic of sound. Together, the group splatters sonic colors against rippling rhythmic canvases; they overlay uniquely shaped melodies and flashes of bursting energy to form a one-of-a-kind puzzle of song that hangs framed in your mind above the mantle.
Comprised of the delightfully narrative pianist, Eric Bob Warren Ainley, the dramatic and stalwart bassist, Ray Clemens, and locomotive drummer, Jeff DeRoshia, the trio, which first formed in 2014, darts one way and then quickly the next. Their music spools out in both direct and improvised ways, showcasing a love for thoughtful, angular compositions.
Don't Move has played prominent Seattle festivals like Hempfest and venues like the Sea Monster Lounge and the Jewel Box Theater, and held regular residencies at popular watering holes like Vito's and Brass Tacks. With each performance, the band debates in music the merits of recklessness against the need for control. And in your mind, they live on.