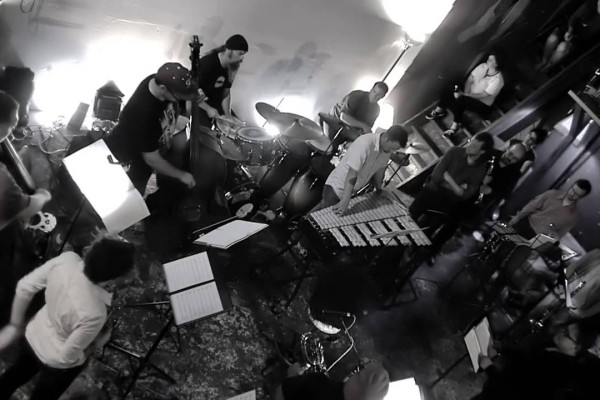 Earshot's juried series, Jazz: The Second Century, presents Seattle artists, selected by a peer panel, performing original work, in a concert setting. From the core of this series – a question about the expansion of conventions of jazz – one might expect a tendency to grandiose re-invention. Instead, the series is a current, subtle, perhaps refreshing, un-sentimental look at our local engagement with this diffuse, vibrant art form.
Originally formed for a single performance during a Charlie Haden tribute concert in October 2014, the group received such enthusiastic reviews from the audience that they decided to continue gigging under the name Action Figure. The trio – Seth Alexander (alto), Dave Abramson (drums), and Birch Pereira (bass) – plays original music inspired by Ornette Coleman, Henry Threadgill, and Eric Dolphy. Unique compositions and arrangements with unexpected angles and jagged edges.
The Meridian Big Band is a fifteen-piece ensemble that brings together some of the Northwest's finest creative musicians to play original compositions by Simon Henneman. The ensemble is Simon Henneman (director and guitar), Neil Welch, Kate Olson, Kenny Mandell, Dick Valentine, and Evan Smith (reeds), Robbie Beasley, Michael Van Bebber, Christian Pincock, and Bill Kautz (brass), Dave Abramson and Mark Ostrowski (drums), John Seman and Geoff Harper (bass), Jacques Willis (vibraphone). A program rooted in classic jazz and blues with elements of free jazz, swing, exotica, 20th century classical music, and hip hop.