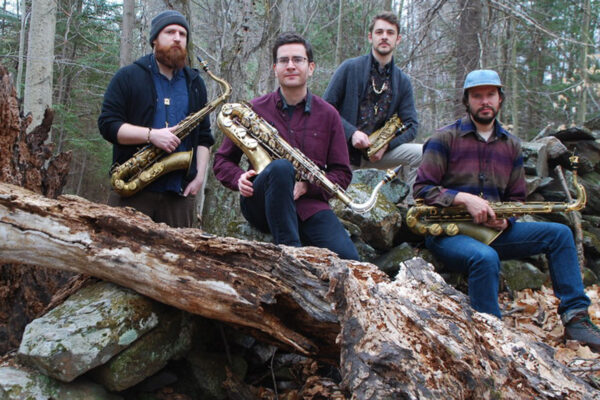 Presented by Earshot Jazz Festival. Welcomed by KBCS.
The genre-defying ensemble of four tenor saxophonists performs the music of Travis Laplante who is joined by Matthew Nelson, Jeremy Viner, and Patrick Breiner, all pushing their instrument to the limit, circular breathing hypnotic waves of sound and blistering runs to create intricate textures. With unorthodox articulations and unusual fingerings, they create a vast sonic vocabulary and yet create music that speaks directly to the heart.
*Earshot Jazz COVID-19 Policy: Earshot recommends that all ticket holders be vaccinated. Masks are strongly encouraged indoors unless actively eating or drinking. Policy subject to change. Full policy here.
(photo: Big Fish)